Prince George Free Press. October, 2001
Title:Seein' Stars
Overview:Announcing the end of the 2001 fall public observing season. Brian Battersby and his son Lucas (3 yrs.) pictured.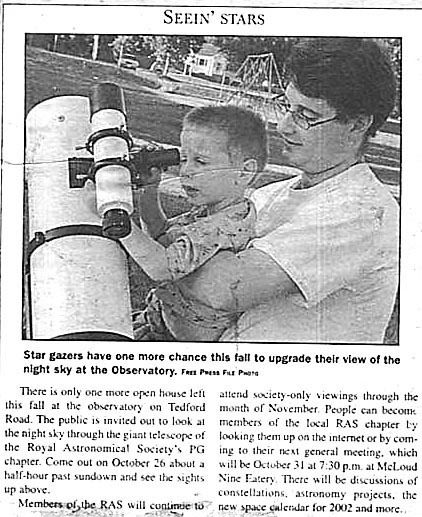 Prince George Free Press. August 16, 2001
Title:Stars In Their Eyes: Astronomical Society Throws Party To Celebrate New Affiliation
Overview:Announcing the Prince George Astronomical Society joining the Royal Astronomical Society of Canada and becoming the RASC: Prince George Centre.