Prince George Citizen. June 1, 2005
Title: Observatory Visit
Overview: Cedars Christian School visited the observatory.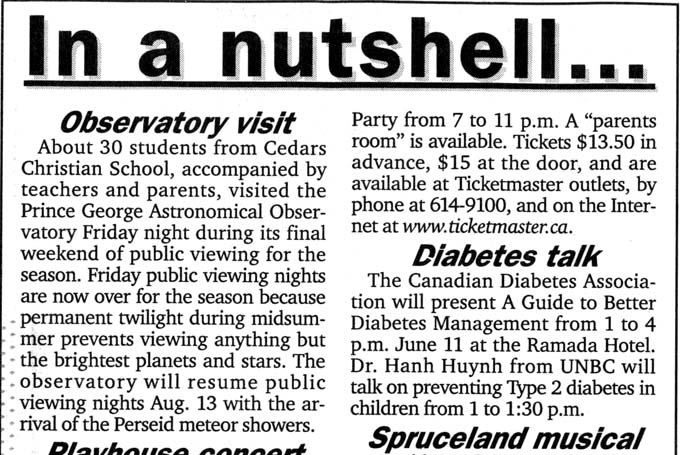 Prince George This Week. April 10, 2005
Title: Astronomy Day Means Space-Age Fun
Overview: Astronomy Day 2005 activities the Prince George Centre will run on April 16, 2005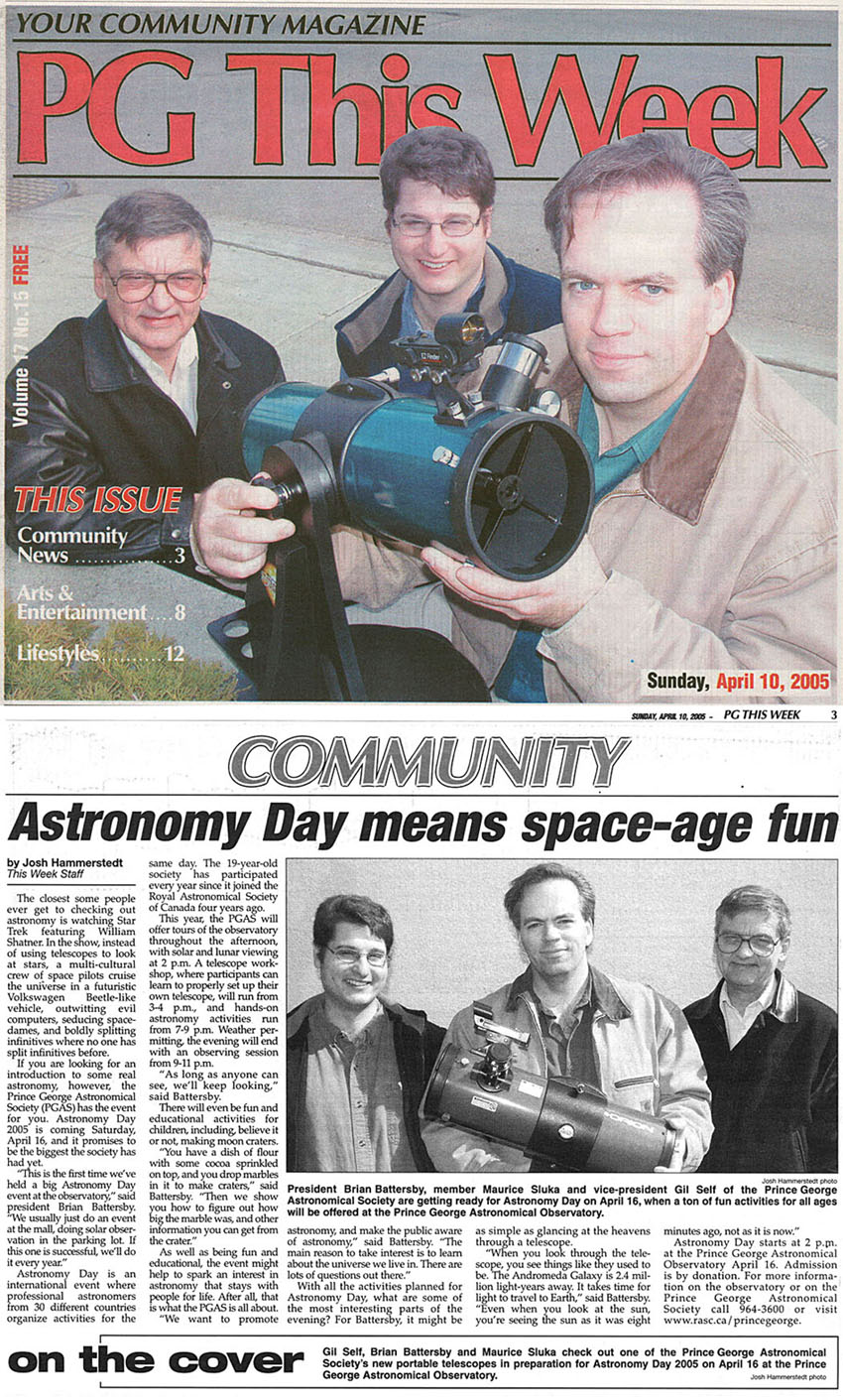 Prince George Citizen. March 25, 2005
Title: Astronomy Day Goes April 16
Overview: Announcing Astronomy Day 2005 events at the Prince George Astronomical Observatory.