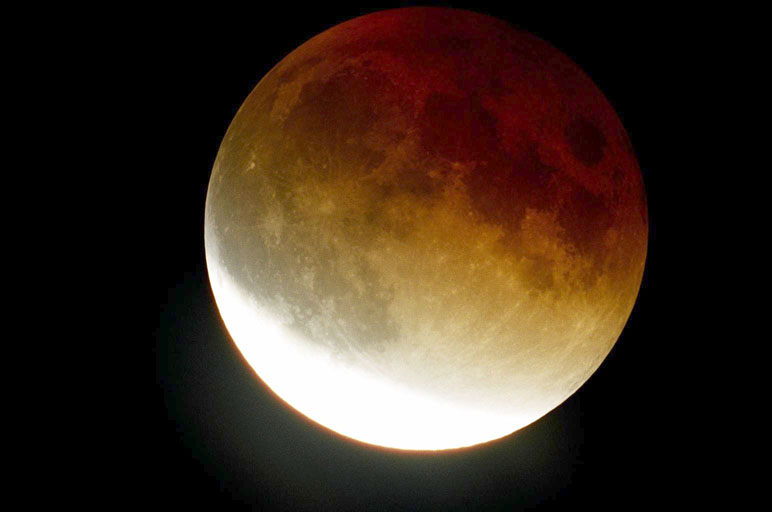 ---
Photographer: Doug Wayland
Object: Lunar Eclipse
Date: February 20, 2008
Details: Canon 35mm FTbN camera loaded with Kodak Ultra Max 400 film attached to prime focus of Meade 8″ SCT. The exposure time was approximately 8 seconds. Photo was taken at about 20:10 PST as the moon was coming out of Earth's umbral shadow.