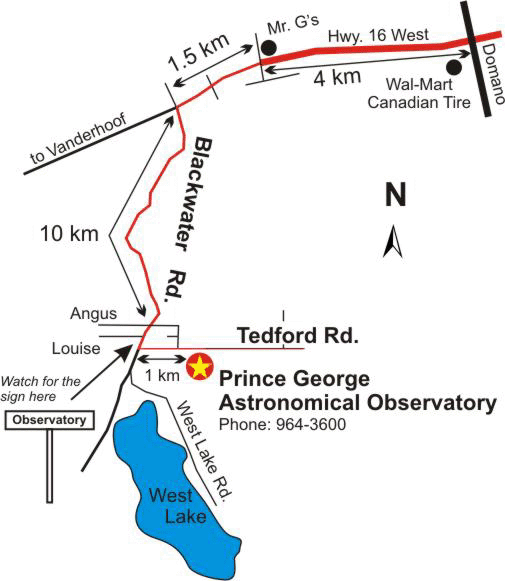 The PGAS is located about 20 km South West of Prince George near West Lake on Tedford Road.
To make sure the observatory is open before you go you can call us at (250)964-3600.
Wondering if the skies will be clear this week or what time the sun rises and sets?  Check out the weather forecast for Prince George or a satellite image of B.C..